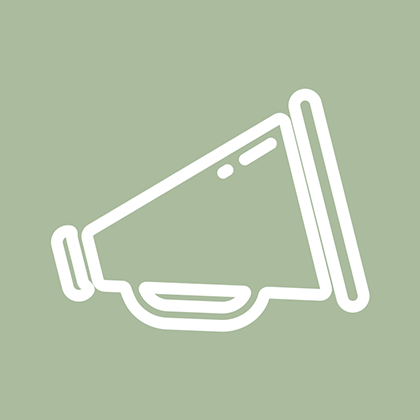 Our Community Action Program:
Engaged over 400 low-income New Yorkers in community organizing efforts to improve policies that impact their daily lives, like three-quarter housing and raising the minimum wage.
Our work to address the crisis of three-quarter housing was recently highlighted in the New York Times (here and here).
We provide intensive Leadership Development Training each year to build skills, knowledge, and tools so that members can advocate for the change they want to see in our community.
Lead Sponsor
In service of our mission to end hunger and poverty, we engage our members in community organizing and advocacy efforts to improve public policies impacting their daily lives.
Weekly Membership Meetings take place every Tuesday from 2:30-3:30pm. Meetings are open to all and provide opportunities for members to discuss issues impacting Neighbors Together, our organizing work, and current events that impact our community at large while developing leadership skills.
Our Semi-Annual Leadership Development Training Program offers a 14-week intensive series designed to increase the skills and knowledge base among our most active members so that they are better equip to fight for the change they want to see in our community. Classes cover topics such as government, community organizing, and interpersonal skills. Graduates of the training program play key leadership roles in our campaigns and coalition work.
For more information about our organizing efforts, trainings and upcoming events, please call Amy, our Community Action Program Director, at 718.498.7256.
Our current Community Action campaigns:
Three-Quarter House Organizing Project (TOP)
The Three-Quarter House Tenant Organizing Project (TOP) is a collaboration between Neighbors Together and MFY Legal Services. TOP is a group of current and former three-quarter house tenants who are organizing residents of three-quarter houses to ensure their rights and safety, and working to improve unjust conditions and illegal treatment of people within the houses.
Three-quarter houses are private homes that rent beds to single adults, and purport to be supportive programs, even though they are unlicensed and unregulated by any government body or licensing agency. TOP is working for three-quarter house reforms that will create safe and stable affordable housing for people trying to get back on their feet.
Neighbors Together partners with MFY Legal Services, whose attorneys provide free legal services through a weekly Three-Quarter House clinic at Neighbors Together.
Click here to read the groundbreaking report on three-quarter houses that TOP members produced in conjunction with the Prisoner Reentry Institute of John Jay College, Neighbors Together, MFY Legal Services, and the Legal Action Center. [PDF Version]
As a follow up to our 2013 report release, Neighbors Together and MFY Legal Services worked to analyze policy solutions to help improve the three-quarter house industry, and to bring together stakeholder organizations. In July, 2014 we launched the Coalition on Three-Quarter House Reform. The Coalition has been holding monthly meetings since then, and has worked to establish a policy platform that TOP is beginning to advocate for with city and state elected officials and government agencies.
TOP worked closely with a New York Times reporter from fall 2014 through spring 2015, which resulted in a May 31, 2015, front page story in the NY Times, exposing the three-quarter house industry and highlighting the abuses tenants suffer.
In response, Mayor de Blasio convened an Emergency Taskforce to inspect three-quarter houses. Five million dollars was allocated in the upcoming City budget for these inspections, as well as repairs of immediately hazardous conditions, the cost of temporary relocation services, and case management services to help relocated tenants find permanent housing.
No More Illegal Lockouts Campaign

A campaign carried out by TOP members throughout 2014 to address the problem of illegal eviction of three-quarter house tenants and the lack of proper police response.  The campaign target focused on pressuring NYPD Commissioner Bratton to issue an internal directive, known as a FINEST Message, to all precincts, clarifying officers of proper patrol guide procedure and enforcement of the Unlawful Eviction Law.  TOP members collected over 1,000 postcards, met with city council members, the mayoral administration, and ultimately worked with the NYPD to draft language for the FINEST Message.
Signaling a win for TOP's No More Illegal Lockouts Campaign, the FINEST Message was issued in August, 2014, and read at 10 consecutive roll calls across every precinct in NYC. TOP is continuing to work with the NYPD in 2015 to ensure proper implementation of the Finest Message on the ground.
In October, 2014, TOP members held a press conference on the steps of City Hall where they vowed to continue their fight against illegal evictions and spoke out about landlords' abusive practices. They were joined by City Council Members Jumaane Williams and Steven Levin, as well as the Brooklyn Borough President's office, all of whom pledged their continued support of tenants.
Empire State Economic Security Campaign (ES2)
Every year before the passing of the New York State budget, Neighbors Together travels to Albany as part of the ES2 Campaign's Legislative Education & Action Day. This is an important opportunity for our members to advocate directly with our state legislators to create legislation that supports:
More affordable housing.
Local job creation for low-income Brooklyn residents.
Increasing the state minimum wage.
Increasing state funding for emergency food programs.
Creating welfare-to-work requirements that better prepare public assistance recipients to move off of welfare by increasing access to quality job training and educational programs that will lead to long-term employability.